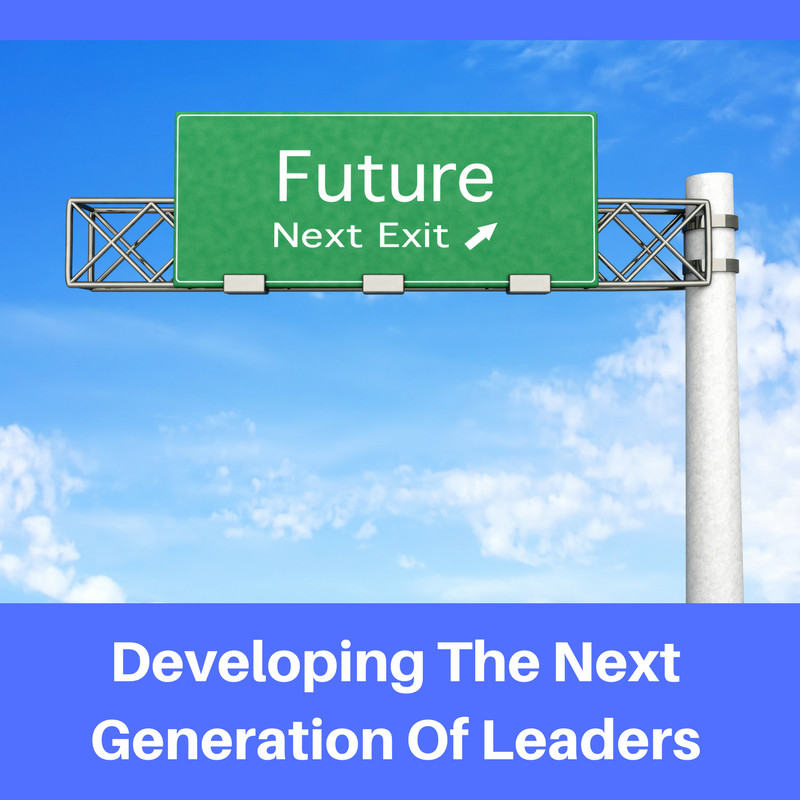 Changing workforce demographics are making good leadership training more important than ever. Nearly two-thirds of all senior executives (baby boomers) will be eligible for retirement over the next five years. That raises a very big question about who will fill those shoes – and whether will they be prepared to assume that leadership role.
In many cases, companies will look to Gen Xers to replace current leadership. But the reality is that this is a much smaller group and companies may want – or need – to start training up-and-coming Millennials to assume leadership roles. Millennials may not yet have enough experience, especially when it comes to leading teams and making tough decisions in today's complex, rapidly changing business environment. So where to start?
Leadership is often best learned in the trenches, when there is an opportunity to "fail" or at least experiment. One can learn from the giants like Warren Bennis and Burt Nanus, and read all the textbooks and current literature; however, some of the best leadership training comes on-the-job, especially when one has a chance to learn from mistakes. (I've learned far more from my mistakes than from my victories!)
Millennials often get frustrated by the deliberate (some might call it 'slow') pace of baby boomers, and the lack of technology in certain business solutions when it comes to "showing them the ropes" sharing of experience. Millennials value authenticity and transparency. They want to see for themselves what works and what doesn't, and they want to be trusted to make big decisions as well as small ones.
Start Developing Early
Millennials are eager to get started on the path to leadership. In fact, they often get disappointed when waiting for the next opportunity, and end up leaving an organization for another position where they are promised more responsibility. It's important for companies to prepare before the high potential talent comes to the company. If companies are serious about long-term, sustainable growth then they must "grow" their talent. This starts with systems and processes for developing talent and preparing leaders to go to the next level within the organization.
Key to developing strong leadership training within an organization includes the understanding that:
• leadership training requires intentional focus from the top.
• leadership training must be multi-dimensional. It involves continual coaching, mentoring, job rotations, role immersion and reflection
• leadership training is dynamic. There is no 'one-size fits all'. It must be nimble to take team members through different cycles and scenarios.
One of the biggest pitfalls to good leadership training is that there is not enough time devoted to reflection. Team members need to have time to reflect on what they have learned. What did they do right, and what did they do wrong? That reflection is another reason why one-to-ones are so powerful. That deep work needs to be shared with a mentor, a coach or supervisor who can provide constructive feedback.
Leaders become great, not because of their power, but because of their ability to empower others. 
Identify "New" Leadership Skills
Today's dynamic business environment requires an emphasis on different skills and characteristics than in the past. Some of those qualities that are essential for future leaders are:
• Emotional Intelligence: Being self-aware is critical. Intellect alone will only get you so far. Leaders need to be able to relate to people that share different viewpoints, and the best workplaces are those that are diverse and challenging in a positive way. This 'creative tension' breeds innovation and new ways of solving problems.
• Entrepreneurial mindset: Future leaders need to understand the dynamics of business beyond a spreadsheet. The marketplace is complex and competitive. Most businesses fail because they are under-capitalized, not just monetarily, but from a human capital standpoint. They haven't built a deep bench of talent, so when new opportunities come knocking, they are scurrying around trying to figure out who can run the assets or how they can bring the product online quickly and profitably.
• Effective communications: This goes beyond oral communication skills and emotional intelligence (as discussed above). The ability to communicate ideas effectively, orally and in writing will position future leaders for a promotion. A well-written letter or executive summary reveals a certain depth of thinking that is critically important.
• Business etiquette. Manners matter in the workplace! From wardrobe building to dining protocol, there are certain practices that never go out of style. Knowing how to introduce people or having appropriate topics to discuss over a meal do make a difference, and young leaders need to understand that they can eliminate themselves from business opportunities simply because they did not handle themselves appropriately.
A final piece of advice: Remember that leadership is not confined to the C-suite. Organizations can't perform at an optimal level without a deep bench of talent with leaders at all levels, and that focus on effective leadership needs to be a mindset within organizations. In order to scale a business, you must have proven systems and processes!
"This article originally appeared in The Network magazine (www.crestnetwork.com)."